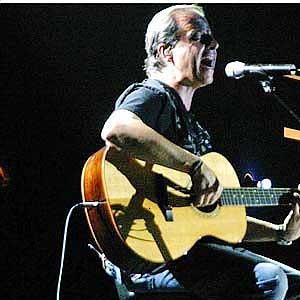 "Remedio Pa'l Corazon" is the title of the new album of Alberto Plaza, an album full of positive energy, Caribbean rhythms and intense romance, which promises to seduce his followers. In this album Plaza, once again, shines a talented singer-songwriter, turning each one of his new songs into an exceptional piece of art.
In "Remedio Pa'l Corazon", twelfth album of the successful musical career of Alberto Plaza, the singer-songwriter shows a fusion of sounds in rhythmic songs, and romantic lyrics which makes Alberto very "excited". He dedicated three months, and extensive hours of work on this album. Thus, an album made of ten songs was born, where Plaza worked along with well known international musical producers such as Iker Gastaminza and Pablo Manavello, who were in charge of seven songs of the album, and with Jose Luis Arroyave as the producer of the rhythmic themes.
In this album, Plaza bet on the musical diversity that was enriched with the collaboration of musicians from different parts of the world, resulting in an album full of life with intense musical rhythms.
"We put a lot of energy into this piece of work. This is an album with Caribbean rhythms, dancing songs, and tons of romance. These are songs that reflect what is going on in my life. All my albums show what I have lived, and this one can tell that I am having a blast", says Plaza.
In "Remedio pa'l Corazon", there is the song "La Mujer de mi Vida", a song which is the continuation of his classic "Amiga del Dolor" and "Ahora es Miguel". Also, the romantic song "Ahora Dime" was recently released as the new track of the album.
"This album comes full of surprises, because it contains songs that the public is not used to hearing from me. I love to explore different rhythmic streams. I hope people like it! I felt the need to make an album where music could be experienced differently".
"Remedio pa'l Corazon" will be released in October. Nowadays, Alberto Plaza continues with his concerts around Latin America, and he is getting prepared to film the music video of the rhythmic song "Remedio pa'l Corazon", which promises to take all his fans onto the dance floor.