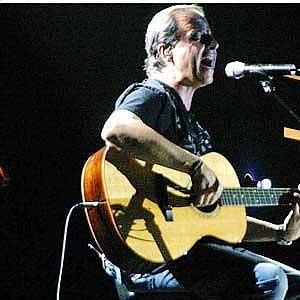 Alberto Plaza, one of the most renowned Latin American sing-songwriters of the Latin Music scene, has been invited to sing next February 20th at the Casa Casuarina, a mansion once owned by Italian designer Gianni Versace who was assassinated in its main entrance in 1997.
The mansion, located in Miami Beach, was acquired a time ago by the billionaire Peter Loftin under the name of Casa Casuarina. Nowadays it is considered one of the most exclusive and luxurious clubs in the Unites States.
Alberto Plaza will donate the funds collected in this spectacular event to the I Will Change the World Foundation, a non-profit organization that he presides, which fights against child abuse in Latin America.
Plaza will perform at the Mansion that belonged to Versace as part of the Bohemian Musical Nights cycle. In the event, the renowned singer-songwriter will display several of his greatest hits, and songs from his latest album Remedio Pa'l Corazon, which recently was awarded Platinum Disc in Peru.
"This show is a wonderful way to help I Will Change the World", said Alberto Plaza, referring to the invitation to this show, where recognized international celebrities will participate as well.