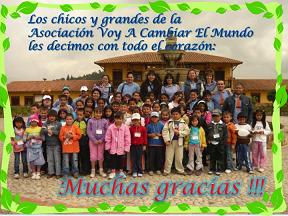 The Club I Will Change the World in Bogotá held a special activity with the little ones. Club members took them out for a walk to a beautiful theme park in the outskirts of the city giving them a wonderful afternoon.
The Bogota headquarters are glad to perform this kind initiative, and greatly appreciates the work done by everyone who helped in this beautiful work.
Moreover, we greet them, because these days it is their fourth anniversary. This headquarter is already preparing Christmas celebrations to say good bye to 2009 in a spectacular way.